Reading Time:
7
minutes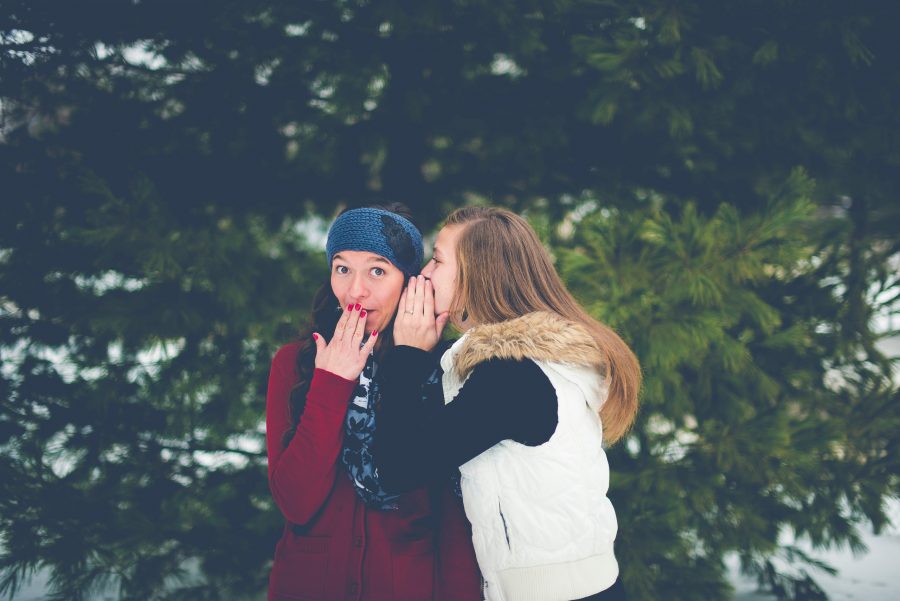 A confident audition starts a long time before you stand in front of that casting panel.
Ideally, you hear about the audition way in advance which is easy to do if you pay attention to the season announcements of theaters near you. You can plan ahead for the auditions that really matter to you if you do your research. As someone who typically only auditions for shows and roles that I really
want to do
, I usually start to mentally plan my auditions in the spring of the previous year when the following season is announced.
---
That's the time when I schedule a coaching session. I always work with an accompanist and coach before I take a song to an audition or consider adding it to my
Audition Book
. It doesn't matter that I've been singing and coaching other singers for most of my life. I believe that every performer benefits from the feedback of a coach that they trust.
---
Real quick, before I show you the rest of my process, let's get a little business out of the way.
---
Hi! I'm so glad you're here!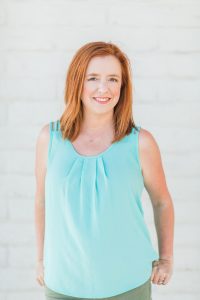 I'm Kelly Gabel and 
I am a multi-passionate entrepreneur helping women to create their Purpose
full
 life. 
💙
---
I am 
so 
glad you are here and taking the first steps towards taking control of your auditions and more importantly, your audition mindset!
---
Have we met? Since you clicked on this post about vocal auditions, I want to make sure you know that I also have the following blogs to help you prepare to NAIL your future auditions:
---
---
In the days or weeks leading up to the audition, I always make sure that I
warm up my voice
(based on what my audition song and the desired role require) daily. I sing all the time, but certain auditions may require a range that I don't typically need on a regular basis (for example, the song in this post required me to sing a high Eb…at 10 am.) So in this case, I warmed my voice up to a high C every day of the week leading up to my audition, and I did it on my way to work (6:15am) so that my voice was used to being up that high not long after I woke up.
---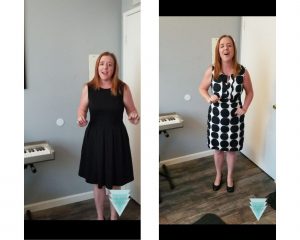 ---
Now we come to the night before the audition. This is when I really focus on the presentation of my audition. I've been singing through my song for a while and working on the character and performance of my audition, but here is the time when I need to see how my choices read from the other side of the table. This is also the time that I test out different audition outfits. I rehearse over and over in front of a camera, watching it back and making any tweaks necessary to ensure that my intention reads clearly from the outside. I know that everyone hates to watch themselves and I am no different, but when I skip this step, I am never sure that I am actually giving the audition that I mean to and it always makes me feel WAY more nervous!
---
Ok, so now let's talk about the day of the audition.
If you've already grabbed my
Confident Audition Cheat Sheet
, you know how I feel about the importance of having a Morning Routine, and hopefully, you have already started incorporating one into your daily life…but what about the days I have auditions? Do they start the same as every other day?
To some extent, yes. The purpose of practicing a daily morning routine is so that your mind and body easily respond to the benefits of these activities on the days that it matters most. It takes roughly 2 months of daily practice to create a habit, so if you haven't started building that habit yet…what are you waiting for?!
But let's get to the point, shall we?
On audition days, I start with some version of my normal morning routine. If the audition is in the afternoon or evening, I can usually stick with my typical daily routine as I most likely have plenty of time. I just make sure to include vocal warm-ups as well, although you could do that in your car on your way to the audition as well (being careful not to oversing, of course.) If, however, I am heading out to an early audition or an open call where will be waiting in line from the crack (or more likely, BEFORE the crack) of dawn, I figure out what aspects of my normal routine are MOST important for me and do an abbreviated version.
Since that situation is common, and probably more difficult to design, I will use an early morning audition for this example. **Everyone is different and will find different things that work best for them. The point is to start somewhere, play around with different components, and find what works for YOU!**
---
---
1.
Get up AT LEAST an hour before you need to start your typical "getting ready" routine…ex. Hair/make up, getting dressed, etc.
Yes, I realize this might mean getting up at 3 am. If you are planning ahead and going to bed early, you should still be able to get a decent night's sleep even waking up at this ungodly hour. Your body and mind need sufficient time to fully shake off the "sleep".
---
2. Incorporate some sort of physical movement
I suggest a quick morning yoga practice. I'm obsessed with a 5-minute yoga
video
I've saved on YouTube. I know exactly how much time it is going to take, it's nothing intense, and just gets my blood flowing while stretching out any tightness and kinks that form while I'm sleeping.
---
3. Write out some gratitude
This may feel like a waste of a few minutes when you have so much to do to get ready to go…but don't skip it. Taking a few minutes to remember your blessings is SO important before putting yourself out there in such a vulnerable way.
---
Even if you are typically a nighttime shower person, consider taking a hot shower in the morning before an audition. It is a GREAT place to start your vocal warm-ups and really helps to wake up your face and body so that you feel and express ENERGY in your audition. If you are like me and it takes FOREVER to dry your hair, it's time to invest in a shower cap!!
---
5. Focus on audition specific Vocal Warm-Ups
Sit down at your piano (or computer) and do some specific vocal warm-ups. Make sure you are warming up (or down) to accommodate the extremes in the range of your audition song.
---
6. Run through your song at least twice (time permitting)
Once you are all dressed and just about ready to head out, run through your audition cut a few times to shake off any cobwebs.
---
This is important. Many of us get so nervous before auditions that we feel those butterflies in our stomach and it makes us feel like we shouldn't eat. WRONG! You don't need to eat a lot, but you should eat something nutrient-dense, filling, and light. If you need suggestions on that, ASK ME! You need quality nutrition in your system to fuel your audition, but also to fuel your wait. If you are going to an open call, you might be sitting around for HOURS. Your initial nervous energy will start to fail you a few hours in, and you need those good calories in your body to keep you going!
8.
Use a quick Guided Meditation
When you arrive at the audition location (early, because you have planned ahead, taken traffic and parking into account, and given yourself PLENTY of time) park your car, close your eyes, and do your
Audition Day Guided Meditation
.* Ideally, you have been incorporating meditation in your daily Morning Routine and it should be easy for you to get into your focused mindset to get the most out of this meditation before walking into the audition. Always remember, if you bring headphones with you, you can always listen to this again later on in your wait if you feel yourself getting in your head too much.
---
That's pretty much it!
Once you get a feel for how long this routine will take, I suggest that you set an alarm on your phone so that you don't take too long and end up running late for the practical tasks needed before leaving the house. This will prevent the constant distraction of checking the time and ensure that you don't "ruin" that beautiful mindset you are creating by feeling rushed the rest of the morning! When that alarm goes off, finish your immediate thought/activity, and move on with the rest of your day!
To Your Purpose
full
Life,
Kelly
---