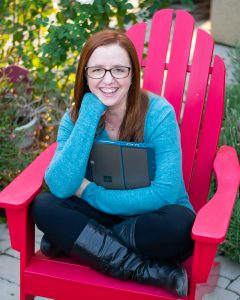 Hi there! I'm Kelly and it's so nice to meet you!
I am a woman who has pursued a dream, only to wake up one day and wonder if I even wanted it anymore. ​
I am a woman who has pursued a purpose only to have my hopes shattered. ​
I am a woman who believes that everything happens for a reason and we simply need to pay attention to what our journey is trying to show us… even if that is an entirely new path. ​
I am a wife,  a mom of 6  👼, and a fur mom to the best fur baby 🐶🐾.​
I am a multi-passionate entrepreneur, using all of my passions, skills, and stories to help other women create the purposefull life of their dreams.​
Most importantly, I am a woman who has been where you are, and I would be honored to help you through this season.​
"We're not defined by what we've been through. We're defined by how we got through it."           
 –Unknown
---
My Story
I started my first business as a side hustle over 15 years ago. Even before the world of online coaching blew up, I was researching, learning, and mastering the skills needed to grow my business and be present for my clients all without spending 24/7 tied to my phone or computer. I learned quickly that small business customers want to feel like you are there for them whenever they need you, regardless of the fact that you are just one person.
If I hadn't learned to automate certain aspects of my business, and to grow and adapt to the ever-changing technology  available to an entrepreneur, I never would have had time to actually coach my clients (that's the whole point, isn't it?)
​Over time, I became so knowledgeable and skilled at this type of technology that my corporate employer took notice and started having me design processes and systems to do the same for them. About a year ago, I was recruited away from that company, largely due to those skills, and now work at a Fortune 5 company doing the same thing!  
​Knowing the basics of business tech, such as creating email automations, a basic landing page, a simple website/blog, and effectively using organizational tools to boost my productivity has granted me the amazing freedom to follow my business where my clients and my purpose lead.
I would love to help you do the same! Schedule a free Discovery Call with me today!