Reading Time:
5
minutes
Starting a new business is hard enough, but doing it with a new baby?! Now that's something that I can't personally relate to, which is why I'm not even trying to write that post!
Instead, check out this article by Emily Graham at mightymoms.net instead!
---
Real quick, though, let's get some introductions out of the way, shall we?
Welcome! Nice to meet you!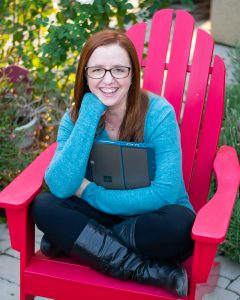 I'm Kelly Gabel and I am a multi-passionate, Faith-based solopreneur.
Through the Tech-Savvy Academy, my mission is to help you Identify, Simplify, and Automate your Business Processes.
I know what it's like to start a business and then wake up one day and realize that running a business is NOTHING like you thought it would be!
I've got you!
Your unique talents and voice are so needed in the world and I am honored to have the opportunity to help you take the first steps towards creating the business you actually want!
For more free business training, come join me over on YouTube! You can leave comments there with specific tools and training you need. You should also come join the It Takes a Village: Solopreneur Success Through Community Facebook group! This is not your mother's Facebook business group 😉 I sincerely hope you hop over there! I would love to connect with you personally!
---
Emily Graham of mightymoms.net
Having a new baby is one of the most exciting adventures that a happy couple could have. Starting a business is just as amazing. However, doing both at the same time is often easier said than done. But, where there is a will, there is a way, and there are many tips and tactics that you can use to be successful with your new child and the launch of your business. Here are some tips for how to start a business while also raising a new baby.
Boost your productivity and automate processes with coaching from Kelly L. Gabel!
Develop a Smart Routine
The first step that you need to take is to create a routine that will allow your business and your new baby to flourish. That will likely require a later start for your work as you will want to ensure that your child is dressed, fed, and that they have what they need to stay safe. Try to complete some of the business tasks while you are with your baby, but if you know that you have an important meeting at the same time every day, then it may be smart to schedule it when your baby will be napping so you don't disturb them and you can focus on your task.
Attention to detail is essential during the first stages of a new business, so you may need to coordinate with your significant other so you can both take shifts with the baby. So, if you have important work in the morning, then have them babysit and vice versa. Of course, you should make sure that you stop working at the same time every evening so you can spend time with your family.
Choose a Business Structure
 When you're setting up a business, one of the first decisions you'll have to make is what type of business entity to establish. There are several different business structures to choose from, and each has its own advantages and disadvantages. One option you may want to consider is a limited liability company (LLC). LLCs are popular among small businesses because they offer personal liability protection for the owners, while still allowing the business to enjoy pass-through taxation. The easiest way to form an LLC is to use a formation service—click here to review your options.
Get Help When Necessary
Even if you are co-parenting with a loved one, it can be a bit overwhelming at times to manage your business and the baby. It is at these times that you should reach out to your other friends or family members and ask if they can lend a hand. Sometimes, having the kids out of the house for just a few hours can be exactly what you need to complete an important project.
If you do not have family nearby, then you can look online for babysitting services near your location. Websites like Care and UrbanSitter are great resources because they offer qualified babysitters that live around your area that you can hire for a fee. It is a smart idea because you can get your work done while knowing that your baby is in good hands.
Organize Business Documents
 In the age of digital information, it is more important than ever to keep business documents organized and accessible. There are a number of ways to digitize business documents, and the best method may vary depending on the type and volume of documents. For instance, large businesses with hundreds or thousands of documents may opt for a document management system, which can be used to track and control access to documents. Smaller businesses may find that a simple cloud-based storage solution is sufficient.
Use Social Media and Content Marketing to Promote Your Business
Since you will have your hands full with your new bundle of joy, it is a good idea to automate some of your services so you can set them up and then spend time with your family. One way to do that is to market your products to the masses using social media.
Many people turn to Facebook for this task because you can choose your audience, pick the right wording, and then they will advertise it to potentially interested parties. You can create a Facebook ad that includes pictures and your call to action.
When it comes to marketing, content is king. That's because potential customers are more likely to engage with a piece of content that is relevant to their interests than a traditional advertisement. In addition, content marketing can be an incredibly cost-effective way to reach a target audience. By creating and sharing quality content, businesses can attract new leads and build trust with existing customers. To learn more about content creation, visit Cornerstone Content.
Get a Good Baby Monitor
Your best friend when working with a new baby is a high-quality baby monitor. This tech has evolved by leaps in bounds in recent years, and you can often find one that allows you to see and speak to your baby at any time. You can set a baby monitor on your desk during meetings so you can always keep an eye on your child.
As you can see, there are many tactics that you can try to ensure the health and safety of your child while you grow your business. Consider finding a good babysitter, choosing the right business structure, making a schedule, organizing your business documents, using content marketing, and you will have success.