Reading Time:
8
minutes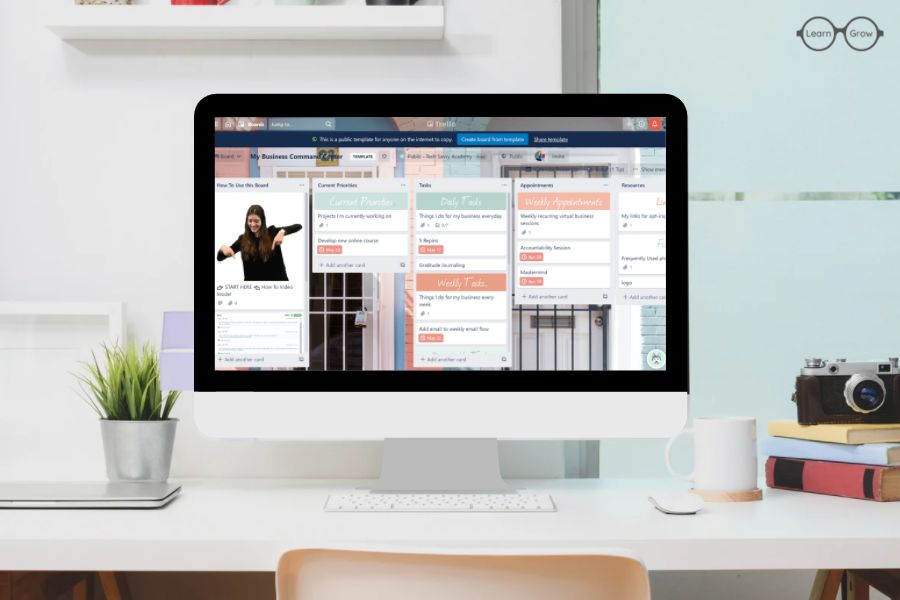 Running a small business comes with many challenges, not the least of which is how to stay on top of everything you need to do each day! So, what's the best (and most affordable) way to keep track of everything in one simple place?
In my opinion…Trello is the answer! 
I'm gonna warn you right now…I have completely drunk the Trello Kool-aid, but you can do most of these things in other project management tools as well, like Asana, Monday.com, Smartsheet, and others. However, the screenshots and use cases in this post will all be from Trello. 
I started using Trello a few years ago as a very basic way to organize my thoughts, travel plans, etc. but in the past year or so, I have really started to tap into it's potential and, by request, today I am sharing some of my absolute favorite ways to use it to run my business!
---
Real quick, let's get some introductions out of the way, shall we?
Welcome! Nice to meet you!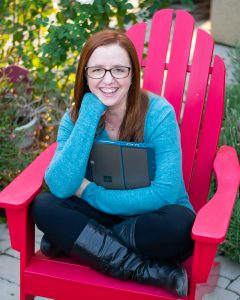 I'm Kelly Gabel and I am a multi-passionate solopreneur, just like you!
My mission is to empower you to be (and feel) tech-savvy in your business without busting your budget!
I know what it's like to start a business and then wake up one day and realize that running a business is NOTHING like you thought it would be!
I've got you!
Your unique talents and voice are so needed in the world and I am honored to have the opportunity to help you take the first steps towards creating the business you actually want!
For more free business training, come join me over on YouTube! 
You can also come join me in the It Takes a Village Facebook community HERE.
I sincerely hope you hop over there! I would love to connect with you personally!
---
Manage Your Time
Keeping track of the repetitive tasks, that revolving to-do list that keeps your business afloat, can sometimes be an arduous task in and of itself! I created my Business Schedule Freedom Formula for just this purpose. This Trello board is the first thing I open every morning when I start my workday, and I can easily keep track of what I need to do, as well as any appointments I have that week.
By leveraging the built-in automations in Trello (that's one of the bonuses towards the end of this post) as well as 3rd party integrations, my command center automatically updates itself when clients schedule new appointments and when I mark a task complete. 
Sounds awesome, right?
Well, lucky for you, I like to share 😉 Just click the image to get the template for FREE!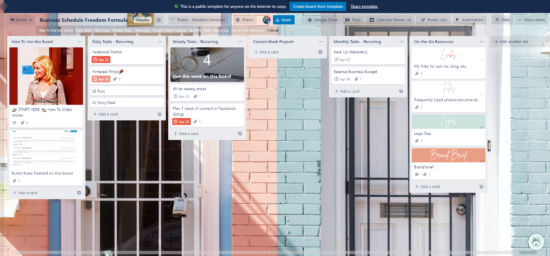 Manage Your Course/Offer Creation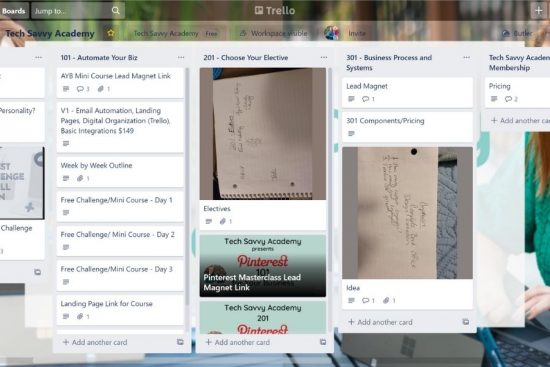 I've been building out my Tech-Savvy Academy Course Catalog over the last year or so. I quickly realized that writing my thoughts on random notebook pages wasn't going to cut it…so I created this board to make sure I didn't lose any of my brilliant ideas! 😜
Manage Your Launch
Have you ever gone though the whirlwind of launching a new course? There are quite a few strategies out there, but the one that I have done the most successfully as been the giveaway, free challenge, launch strategy. 
If you have ever launched that way, then you know that it is EXHAUSTING! 😅
Now…I can't promise that using Trello is going to make it less work. 
I can, however, promise that once you do the work and create your board, you can use it over and over again, just making the necessary updates and it will save you so much time!!!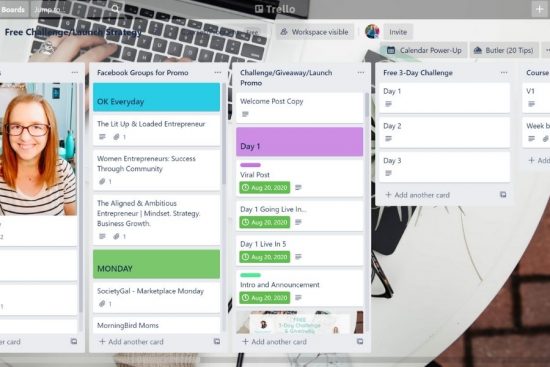 Manage Your Pinterest Marketing Strategy

Pinterest is my marketing strategy of choice this year. I spent so much time last year creating and growing my Facebook group, only to feel like it was sucking my life away (and without much return on investment!). So…as I planned my 2021 strategy, I decided to focus my attentions elsewhere…thus, Pinterest!
If any of this feels familiar, check out my free >>Pinterest for Business Masterclass here<<
It didn't take me long to realize that I had to be really intentional as I created content for this platform so I went back to my trusty Trello and create a board to help me organize my fresh pins! It's really helping me pin with purpose and I'm loving it!
If you want to add some customizable structure to your Pinterest strategy, purchase my Pinterest Freedom Formula here.
Manage Your Content/Social Media Strategy
However, if you are still marketing your business on social media, you can use Trello to help you organize and plan that content as well!
Just check out how my good friend is leveraging this platform to stay on top of her social media strategy! 👇🏻👇🏻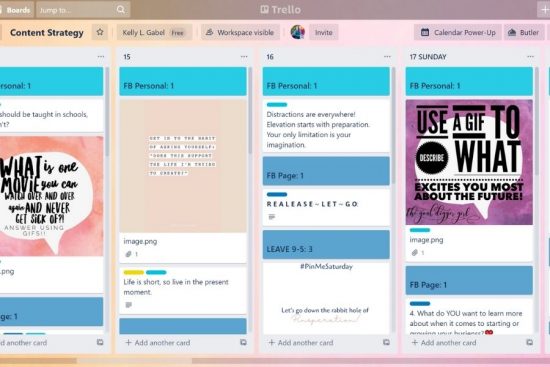 Manage your Facebook Group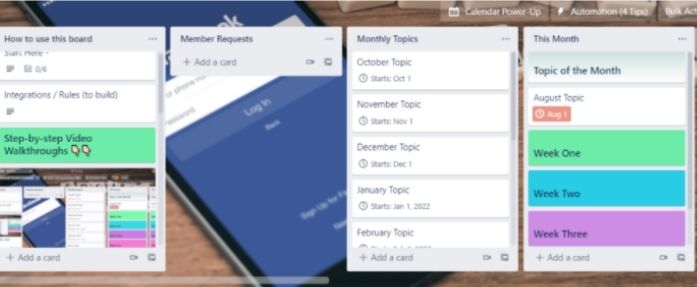 I know what you're thinking, that Content board above is cool for posts on my biz and personal pages, but what about my Facebook group?
Facebook groups are still an incredibly popular and successful way to grow your business, but man can they be a time suck!!
Don't worry, I've got you covered there too!
You're in luck! My Facebook Freedom Formula is now available! Grab the template you see above for just $17!! Get yours today!
Manage Your Affiliate Marketing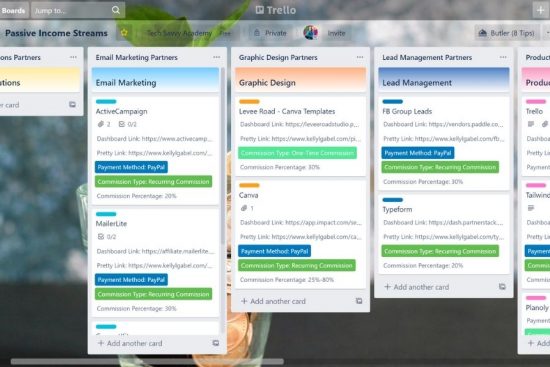 I've mentioned in a few of my posts that I partner with certain businesses and platforms that offer quality products that I either use in my own business, or that I recommend regularly to my clients. This is and will continue to be a very valuable part of my business plan, so I need to stay on top of my partnerships, as well as the details of my accounts with them.
Do you partner with any businesses as a part of your income strategy? This is a super simple way to keep all of that important information organized and handy when you need it!
Manage Your Team
Trello, and other project management tools, were originally designed to help teams work together, so I would be remiss if I didn't show you one of the many ways you can do that!
As I mentioned above, I am a solopreneur, so it's just me for now, but my biz bestie, Heather, is getting some help managing her thriving Facebook group, so I helped her design this board so that she can plan out her strategy and communicate her plan to the other moderator in the group as well!
This board is also leveraging the built in automations and saves her so much time!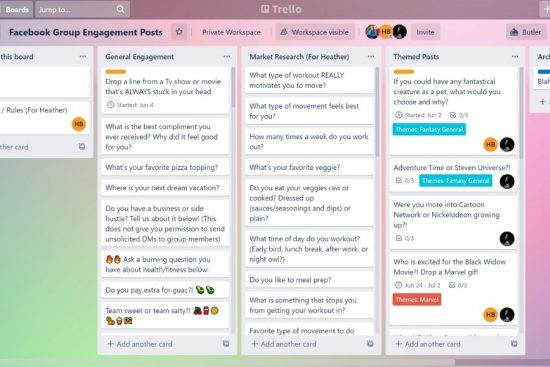 Manage Your Business Budget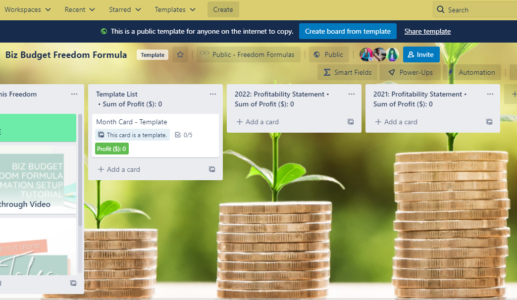 As a small business owner, if you aren't keeping track of your income and expenses, it won't take you long to start wondering where all of your profits are going!
With this board, I stay on top of all of the financials for my business…and it comes in real handy come tax season too!
If you want to add some customizable structure to your Business Budget, purchase my Business Budget Freedom Formula here.
Manage your Business Process
Last, but certainly not least, I use Trello to design and visualize my business process. Having a clear picture of the journey that my customers travel as they work with me, allows me to ensure that their experience is as streamlined as possible! 
This is what makes it possible for me to create a consistency in my business, rather than simply reacting when I happen to do or say something that interests a potential client.
This, my friend, is my secret weapon! 🤫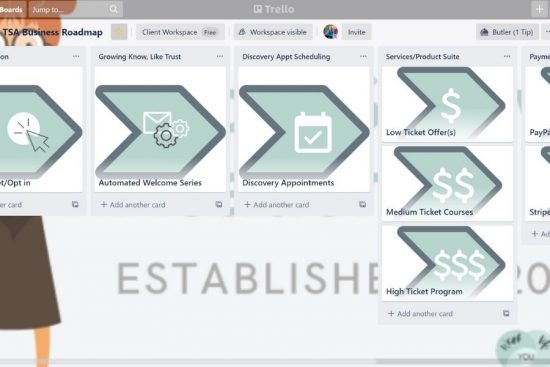 However, like I said above…I'm not one to keep my secrets to myself, so if you are ready to create your business roadmap to success, click the image above to learn more about my >>Tech-Savvy Academy 301 Program!<<
Bonus: Manage Your Dinner Plan
Ok…I couldn't stop there…because one of my favorite ways that I'm using Trello these days, isn't completely business-related…although, this board does make my life easier, which, in turn, gives me more time to focus on my business so…. 😁
This board helps me to stay on top of dinners for the week! Now that my husband and I both work from home, we should have no excuse to have crappy dinners…or, even worse, to get to dinner time and realize that we didn't put anything out to defrost so that we can eat!
This board has completely changed that!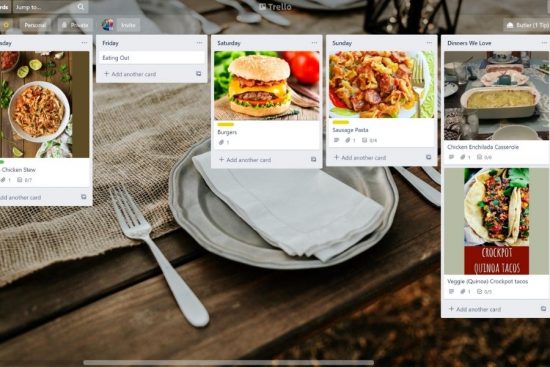 Bonus, Bonus: Use Butler to Automate Your Business
Ok, I mentioned the built-in automation in Trello a few times above, so I figured I had to include this link!
This link will take you to a recent Tech-Savvy Tutorial where I'm walking you through using Butler for Trello.
While you're there, if you wanna do you're girl a solid, consider subscribing to my YouTube Channel!
---
Ok, that was a mouthful and I know you are going to want to Pin it for later! You can do that by clicking the Pinterest logo on the left, or share to any of your favorite socials!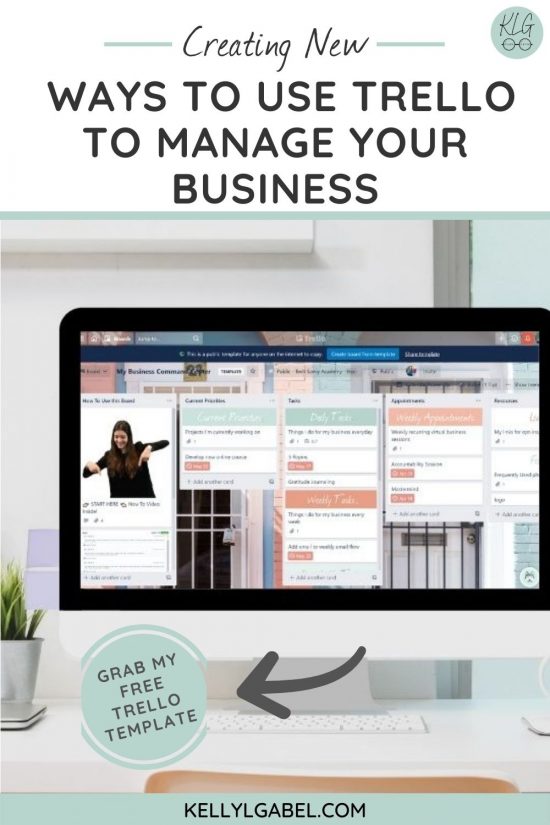 Did you try any of these new ideas or do you have a unique way you are using Trello for your business?  Let me know in the comments!
This post may contain affiliate links. If you choose to purchase through an affiliate link, I may receive a small commission at no additional cost to you. You can see my disclaimer here.