Reading Time:
2
minutes
Welcome to the TSA Weekly 
by Kelly L. Gabel
The perfect addition to your Morning Routine
Read on for your Tech Tip, Sentiment, and Action for the week!
I've been thinking a lot about overwhelm lately. We all feel it from time to time, but if we don't know how to respond to it, it can stop us in our tracks. I don't believe there is one "right way" to cope with overwhelm, but as with everything, there are some best practices.
Personally, I find that backing up and taking things one step at a time is a great place to start.
What about you? How do you cope with overwhelm?
Tech Tip
When a new piece of technology for your business is overwhelming you, just take it on step at a time. I have no doubt that your goals with the system are ambitious, but start simple and give yourself time to get comfortable walking before you try to run.
Sentiment
"You don't need to go out and run a marathon. Instead, set a smaller goal. Walk 5,000 or 10,000 steps. In order to do that, you must start with one."
— Eric Overby
Action
Take a step back and slow down. There's no rush for you to master that new email marketing platform or productivity tool. This Friday, I'm sharing a video on YouTube of what this looks like in the productivity tool, Notion. Take a minute to go subscribe to the channel so that you get notified when that is released.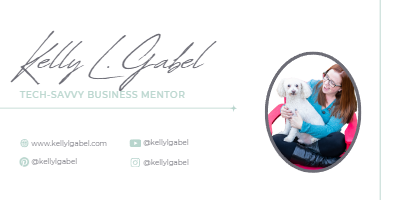 Want the TSA Weekly delivered straight to your Inbox?