Reading Time:
2
minutes
Welcome to the TSA Weekly 
by Kelly L. Gabel
The perfect addition to your Morning Routine
Read on for your Tech Tip, Sentiment, and Action for the week!
I bet there are studies to prove this, but I don't even need to see them because I know from experience that comparison is one of the biggest blockers to your success in business right now. Could you imagine what we could do with all of the mental real estate we waste on comparing our journey to our competition's?
Tech Tip
If you are struggling to stay focused on your own journey instead of getting distracted watching your competition, use the settings and special apps available to help you schedule your social media posts and even engage with your audience, without actually going anywhere near your newsfeed. If you are using Facebook and IG to post your content, try using the Meta Business Suite app instead. From there you can create, schedule, post, comment, and even DM…without giving your eye a chance to check out anyone else's feed.
Sentiment
Instead of worrying about your competition getting in the way of your success, trying wishing for (or better yet praying for) their success.
—Kelly L. Gabel
Action
This week during your gratitude practice, include being grateful for your competition. Think about it, if you didn't have any competition, then that would most likely mean that you aren't selling anything that people want!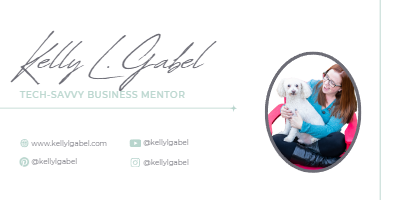 Want the TSA Weekly delivered straight to your Inbox?