Reading Time:
< 1
minute
Welcome to the TSA Weekly 
by Kelly L. Gabel
The perfect addition to your Morning Routine
Read on for your Tech Tip, Sentiment, and Action for the week!
Tech Tip
If the "tech stuff" isn't your cup of tea, don't try to tackle it all at once! Think about one thing that is unnecessarily taking up too much of your time because you have to do it manually. Focus on improving just that one thing first.
Sentiment
"Everyone has a learning curve with something. Don't worry about what seems to be easy for someone else. Be patient with yourself and know that it's ok to ask for help!"
Action
Look for one thing in your business that could use some improvement. Do you know someone who has more experience in that area? Reach out and ask them for help!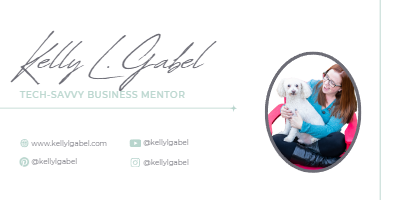 Want the TSA Weekly delivered straight to your Inbox?