Reading Time:
< 1
minute
Welcome to the TSA Weekly 
by Kelly L. Gabel
The perfect addition to your Morning Routine
Read on for your Tech Tip, Sentiment, and Action for the week! 
Tech Tip
This week's tip applies to life and business in general, but I think we often neglect to apply it to learning and doing the things in our business that don't come naturally.
For you, that might include things like automation for your business processes.
Trial and error (ie. lots and lots of failure!) is the best way to get it right!
Sentiment
Failure is not the opposite of success, it's part of success.
—Arianna Huffington
Action
If there's something in your business that you've been avoiding because you know you aren't going to get it right the first time (we all do that!), give yourself permission to fail at it until you get it right…and if it's something I can help with, let me know!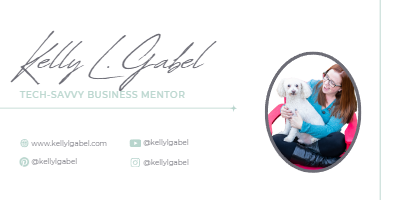 Want the TSA Weekly delivered straight to your Inbox?