Reading Time:
2
minutes
Welcome to the TSA Weekly 
by Kelly L. Gabel
The perfect addition to your Morning Routine
Read on for your Tech Tip, Sentiment, and Action for the week! 
Tech Tip
Well-constructed automation for your business should make your process seamless. It should feel to your customer as though you have an amazing team keeping things running smoothly…only using automation rather than hiring that team saves you so much money, while ensuring that you stay in the driver's seat!
What this means is that, if you are going to invest anywhere, it should be in making sure that you are setting up the right automation, the right way for your business.
This doesn't mean buy all of the most expensive tools and pay someone to do it all for you, but it does mean that you might need to upgrade from that free platform or take a course to teach you how to do it right the first time.
Sentiment
The advance of technology is based on making it fit in so that you don't really even notice it, so it's part of everyday life.
—Bill Gates
Action
One of my favorite strategies for business improvement is the 1% rule. Just focus on making a 1% improvement at a time.
So…that being said, take a look at the time you've spent on your business in the last week. Outside of time spent directly with your customers, where did you spend the most time?
Is there any related task that might be able to be automated?
If yes, then add that automation this week.
If you aren't sure, click below and let's talk about it!
https://kellylgabel.com/discovery-call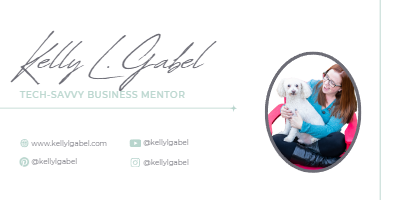 Want the TSA Weekly delivered straight to your Inbox?