Reading Time:
2
minutes
Ya know what one of my very favorite business moments is?
Waking up in the morning, seeing a PayPal notification alerting me that someone has made a purchase from me…and knowing that they received exactly what they needed from me…WHILE I WAS SLEEPING!
Now, if you have a team of people working with you, it's possible that you have experienced this feeling as well…but if you are like me and you prefer to be (and stay) a solopreneur for as long as possible…you might not have enjoyed this experience yet.
Today, we change that!
---
Real quick, let's get some introductions out of the way, shall we?
Welcome! Nice to meet you!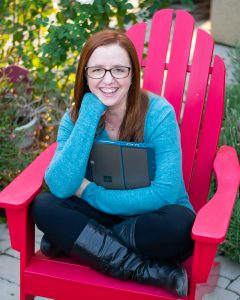 I'm Kelly Gabel and I am a multi-passionate entrepreneur.
My mission is to empower you to be (and feel) tech-savvy in your business without busting your budget!
I know what it's like to start a business and then wake up one day and realize that running a business is NOTHING like you thought it would be!
I've got you!
Your unique talents and voice are so needed in the world and I am honored to have the opportunity to help you take the first steps towards creating the business you actually want!
Here is the link you need to grab my free Automate Your Biz Mini-Course too! Get ready to activate autopilot in your business so that you can focus on your clients!
For more free business training, come join me over on YouTube! You can leave comments there with specific tools and training you need. You can also find me on Facebook HERE. I sincerely hope you hop over there! I would love to connect with you personally!
---
Today I'm walking you through how to use Zapier to link PayPal to your email platform. In this case, I used ActiveCampaign, but this will work with most, if not all, email platforms. Make sure you also walk the linked video tutorial showing you how to set up the PayPal webhook (don't be frightened by that word…it's 
much
easier than it sounds!)
Let me know how it goes in the comments (either here in the blog or on YouTube!), or if you run into any issues, I'd love to help!
Don't have time to watch it right now?  That's ok! Just make sure you Pin It for later