Reading Time:
5
minutes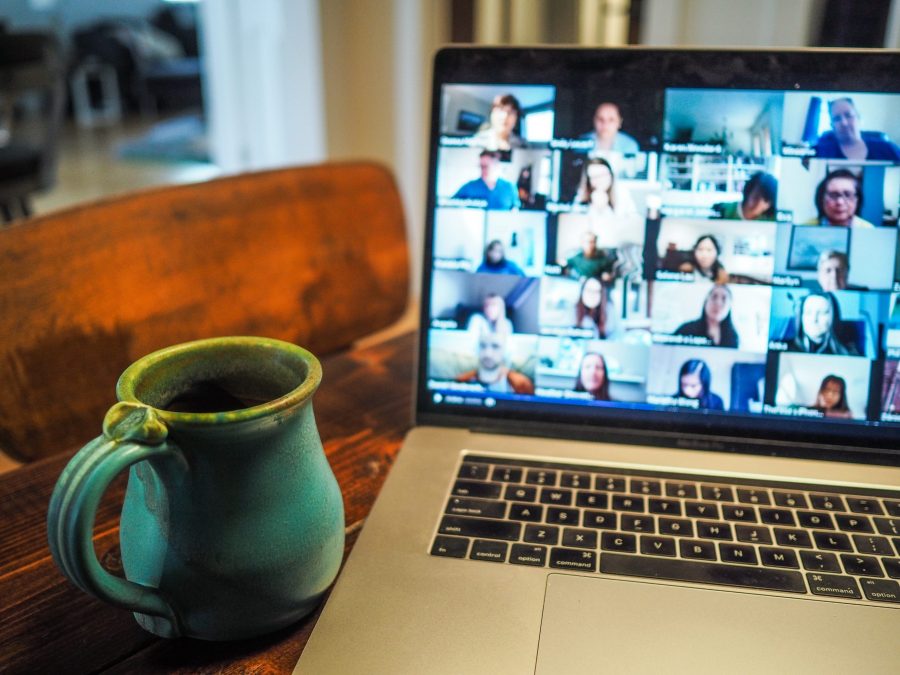 This month is a month of virtual speaking opportunities for me, and it got me thinking…
Most people, myself included, never gave virtual speaking much thought for our business… but as we all know, 2020 has changed the way we interact forever.
Even as the world opens up more and more, like it or not, the concept of virtual seminars and summits is here to stay!
Some people are completely at home on camera, and some would rather french kiss a skunk 🦨 😜
This week, though, I want to talk to you about some of the best ways to present as polished and professional, especially when you don't feel that way!
This is going to be a combo of tech and stage presence tips (did you know I've been a performer since I was a little kid? Ya, that's partly why I'm more comfortable on camera… and you can be too!)
It's time to uplevel your virtual stage presence!
---
Real quick, let's get some introductions out of the way, shall we?
Welcome! Nice to meet you!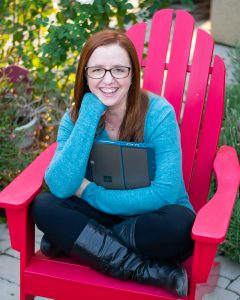 I'm Kelly Gabel and I am a multi-passionate, Faith-based entrepreneur.
My mission is to take you from Overwhelmed to Empowered in the technology and process aspects of your business!
I know what it's like to start a business and then wake up one day and realize that running a business is NOTHING like you thought it would be!
I've got you!
Your unique talents and voice are so needed in the world and I am honored to have the opportunity to help you take the first steps towards creating the business you actually want!
Most businesses are run by a team of people with different skillsets!
So what are your strengths and weaknesses when it comes to running your business?
How can you fill in the gaps in your 1-person team? 
Take the 2-minute quiz to find out!
For more free business training, come join me over on YouTube! You can leave comments there with specific tools and training you need. You can also find me on Facebook HERE. I sincerely hope you hop over there! I would love to connect with you personally!
---
Be INTENTIONAL about your background
One of the first things people notice when I come on the screen is the environment I have created to set the tone of the conversation. In fact, it often serves as a nice ice-breaker because they typically mention something about it right away!

Whether you are speaking in a virtual conference, going live on Instagram or in a Facebook group, or having a virtual session with a client, it's important to always set the scene for the desired outcome.

Beyond that, though, setting the environment also puts me at ease and reminds me that I am home…like…literally LOL I mean, how uncomfortable can you possibly be at home?

Test your video/audio settings early
I know it's annoying, but you need to test your video and audio settings before every session. There is nothing that will throw you off more than having to troubleshoot the tech during the zoom or live. Then you get flustered and it tends to go downhill from there…right?

I get it! It only takes a few seconds to test, but it'll save you minutes of embarrassment! Totally worth it!
Optimize your lighting
It doesn't have to be perfect, but it really does make all the difference.

If your space is filled with natural light, then great! Just make sure that it's in front of you, not behind you! 

If you notice a shadow on one side of your face, you will find that it tends to make your features more harsh and ultimately the atmosphere feels colder.

Don't be afraid to get some curtains if you are looking washed out, or buy a ring light if your space is full of shadows.

You want your video to be inviting, regardless of the size of your audience at any given moment.

Wear something you feel confident in
Ok…so I'm just as guilty as everyone else when it comes to "mullet-fashion" on Zoom. 🤦‍♀️ but this one is super important.

How you feel in your clothes has a huge impact on how you act…yes, even virtually.

As an audition coach (and auditioner myself), I've always coached my clients to be intentional about their audition outfit, and to rehearse in it!

Just like a cute new top can make you feel amazing, sweatpants (even off camera) can downgrade your energy to way too casual…

Create a short visual presentation
Using a free tool like Canva, create a short presentation to take some of the attention off of your face. 

Often, virtual stage freight comes from the feeling that people are staring at you, especially when you can't see them back. By creating a visual aid presentation, you make it far more likely that they will be looking at your slides rather than at you! 

And bonus, the presentation will also help you stay on track while you speak!

**Quick tip, when it comes to text on your slides, less is more! The slides are your script, so keep it to the high-level info only. You'll fill in the gaps while you talk**​​
Rehearse your talking points
Personally, I don't recommend that you write out a script and memorize or read it verbatim…however, I do think it's incredibly important that the first time you speak on a specific topic isn't in front of your audience. 
My recommendation is that you jot down a brief outline, highlighting the key points that you really need to make, and run through it a few times…ideally on camera so that you can get used to the flow.
Create a pre-live routine
Your pre-live routine is deeply personal. It should reflect who are and help you to balance out your challenges when it comes to virtual speaking.
For example, if you feel that you read too low energy on camera, a part of your routine could be playing an empowering song that gets you pumped up just before you log on! 
If you find yourself rushing through you talking points and maybe rambling a bit too (you are in good company! 🙋🏻‍♀️), then give yourself a few minutes to meditate and/or focus just before you hop on video.
There's no right or wrong here, only what works for you! 
Business process/systems/strategy… OWNERS are not one size fits all.  –Me
PRACTICE, PRACTICE, PRACTICE!
Ya…that old saying "practice makes perfect", it's TRUE! 
Take advantage of every opportunity you get to practice this skill. Whether that means going live in your own Facebook group or on your profile regularly, or jumping at opportunities to share your expertise in front of a new audience…go for it! 
I know it sounds cliché, but the more you do it, the easier it will become!
You've Got This!