Reading Time:
4
minutes
---

Hi there Solopreneur!
Can I just start by saying that I am so glad that this post got your attention!!
This is a conversation we should have had ages ago!
I've realized recently that all of my content up until now has been under the assumption that you already realize that you need these online tools, but that's just not true is it?
Until you fully understand how they can make a difference in your business, then you won't be motivated to learn more about them…so today, we're going back to the basics!
---
Real quick, let's get some introductions out of the way, shall we?
Welcome! Nice to meet you!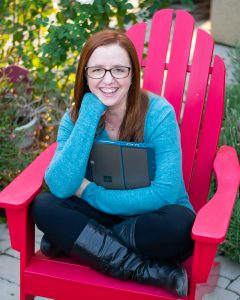 I'm Kelly Gabel and I am a multi-passionate, Faith-based solopreneur.
My mission is to take you from Overwhelmed to Empowered through your Business Process and Automation Transformation!
I know what it's like to start a business and then wake up one day and realize that running a business is NOTHING like you thought it would be!
I've got you!
Your unique talents and voice are so needed in the world and I am honored to have the opportunity to help you take the first steps towards creating the business you actually want!
For more free business training, come join me over on YouTube! You can leave comments there with specific tools and training you need.
You should also come join the It Takes a Village: Solopreneur Success Through Community Facebook group! 
This is not your mother's Facebook business group 😉
I sincerely hope you hop over there! I would love to connect with you personally!
---
Ok, now that we got all of that out of the way, let's dive in!
At the Tech-Savvy Academy, my primary goal is to help female solopreneurs create the life they dreamed of when they first decided to start their business.
You may have noticed that you spend a lot more time doing repetitive tasks in your business than you expected.
Everything from:
Communicating with your customers
Guiding potential customers through their purchase
Tracking your expenses, income, inventory, etc.
Managing your Facebook Group
Planning your marketing strategies (IG, Pinterest, Email)
I could go on 😜
But I don't think I need to! You are already starting to recognize the things you don't love about your business, aren't you?
This is why my focus is to teach you how to use the online tools and tech that are available to you.
Every single one of those things I just listed above, I do in my business…only, I don't have to do them every single day…and I'm not outsourcing them either!
By leveraging the tools available to all of us, many of which are free and/or insanely affordable,  I am able to streamline and even automate many of the things I used to waste so much of my valuable time doing on a daily basis!

Daydream with me a for a second…
If you could spend most of your business time doing the things that you love…
coaching a client
crafting a custom handmade product
taking and editing photos
choreographing and filming a workout                                     
…fill in the blank here with the thing you love most about your business…
Close your eyes and imagine…How would your business be better? How would your life be better?
I'll wait 🤓
That future…that joy and peace you just experienced when you truly imagined yourself in that beautiful future of your business…that is what the use of online tools and automation can give you and that is why I am so passionate about it!!
Now that you are starting to get the picture…it's time to come along with me on the journey!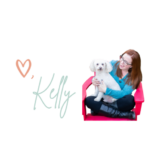 If you can't wait to get started…check out this training blog series from The Village FB community! No sign-up required!
*Heads up…there are a lot of links on my blog! Business tools are not one-size-fits-all, so I'm going to talk to you about what I think are your best options. If you choose to purchase through an affiliate link, I may receive a small commission at no additional cost to you. You can see my disclaimer here. 
**When I am comparing multiple platforms in one post, the double (**) indicates the platform I am currently using for my business.