Reading Time:
16
minutes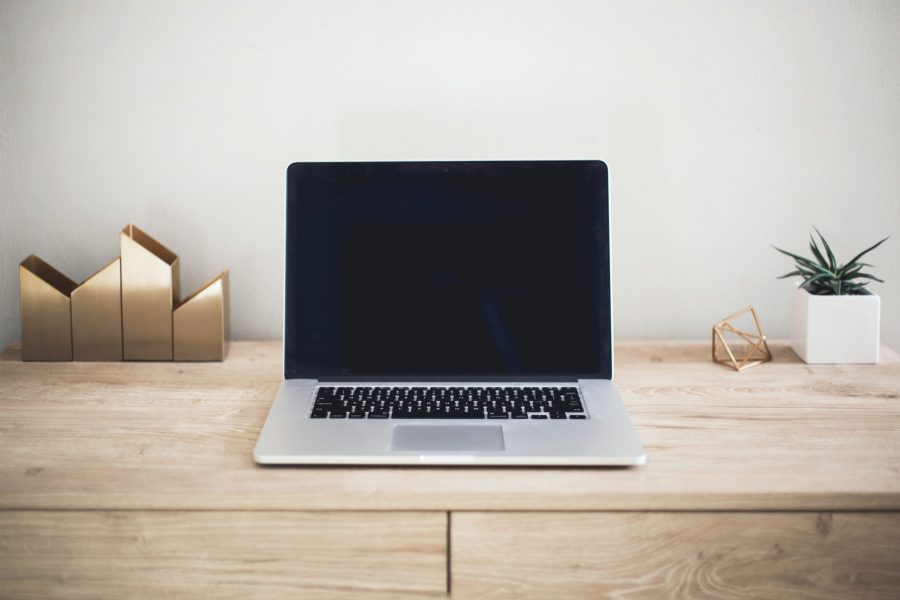 OK, I've been asked by so many in my audience to create a list of the essential entrepreneur tech tools for any biz owner.
Since entrepreneur tech and business automation are things I am SUPER passionate about, I figured it was time I do that!
As technology and options change all the time, these are my recommendations as of this blog post. As they change, you will likely see future versions of this list too!
*Heads up…there are a lot of links ahead! Business tools are not one-size-fits-all, so I'm going to talk to you about what I think are your best options. If you choose to purchase through an affiliate link, I may receive a small commission at no additional cost to you. You can see my disclaimer here. 
**When I am comparing multiple platforms, the double (**) indicates the platform I am currently using for my business.
---
Real quick, let's get some introductions out of the way, shall we?
Welcome! Nice to meet you!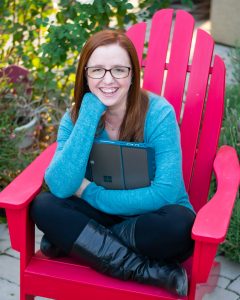 I'm Kelly Gabel and I am a multi-passionate entrepreneur empowering female #solopreneurs to get tech savvy and make an impact! 💙
I know what it's like to start a business and then wake up one day and realize it's NOTHING like you thought it would be!
I've got you!
Your unique talents and voice are so needed in the world and I am honored to have the opportunity to help you take the first steps towards creating the business you actually want!
Here is the link you need to grab my free Automate Your Biz Mini-Course too! Get ready to activate autopilot in your business so that you can focus on your clients!
For more free business training, come join me over on YouTube! You can leave comments there with specific tools and training you need. You can also find me on Facebook HERE. I sincerely hope you hop over there! I would love to connect with you personally!
---
Ok, back to my entrepreneur tech essentials
A Planner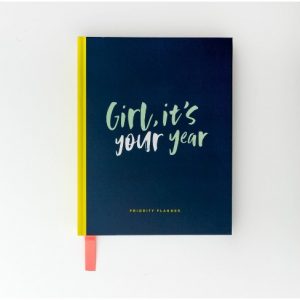 This is a complete non-negotiable. (get used to that phrase…you are gonna see it a lot in this post! LOL)
Whether you are the analog type or prefer the digital, you need an organizational tool to keep you on track.
If you love the smell of the paper and writing out your goals by hand, you obviously already have a Rachel Hollis planner right? 🤣 Did you see her new line at Target?!! It's awesome… as always!
Or maybe you are like me and prefer to carry as little as possible around with you every day, so you store your life digitally.
There are tons of options there too, like Google Calendar (if you're an Android), iCalendar (if you prefer Mac), or any number of other calendar and task apps on your phone.
Or maybe you like to get even more customized! You have lots of great options there too! There are Asana and Monday to name a few (I haven't used either, personally, so I can't give you much guidance there).
I'm partial to Trello. I think it's safe to say that at this point, I'm as addicted to Trello as I am to Pinterest (and that's saying something!!) I have a whole new blog post about it too if you want to dive deeper!
I created my own Business Command Center, actually, that tracks my tasks/schedule for the week.
If you want my template (complete with a video tutorial to help you recreate my time-saving automations), click the image to grab it!  
---
An Email marketing/Opt-In form/Landing Page Platform
Yep, this is another non-negotiable.
I don't care what type of business you have, you have clients and they have contact info. If your only link to each other is through social media, you are playing with fire. #toughlove
Every business can absolutely take advantage of email marketing. You don't have to have a blog either. I think that's a really big misconception, that if you have an email list you have to be a blogger too. Not at all!
Email marketing, when done right, is simply a way to connect with your audience, just like Facebook and IG. The difference with email, though, is that you own and control it.
Remember MySpace? Vine? Yik Yak? Friendster?!! (Do you even remember these?)
Ya…exactly. So the issue with using solely social media as your means of communication with your audience is that FB and IG are looking out for themselves, not you. (did you happen to see the notification about changes to the T&Cs starting 10/1/20? No? Go check section 3.2, it's eye-opening)
I know that just the thought of using anything other than socials might be making you break out in hives…tech stuff isn't your thing? Don't worry! I've got you!
If you go to Google, you'll find a ton of options out there that want your money.
I'm gonna save you a lot of time and frustration and talk to you about the four that I think you should check out and why. I'm linking to each of them as well…and for a reason. You need to take them all for a spin. You can click the links and create a free account (some are a trial some you can use for free for a while) but you need to try before you "buy". I'll explain after I tell you a bit about each of them.
This one is a little bit obligatory on this list because it's really not my favorite but it's probably the one that all of your entrepreneur friends and Google searches are going to tell you about first. MailChimp is super popular and with good reason. They let you use it for free until you reach 2,000 subscribers! That's pretty amazing, right? Truthfully, it is a great option for some people and you should definitely test it out while you are making your choice.
Why it's not my favorite? Honestly, it's just not very user-friendly. It used to be simple enough, but the more they try to grow, the more I think they are stepping outside of their lane a bit. They are trying to become the only tool you use, but because they are adding so many features so quickly, they aren't really doing any of them that amazingly…I find that most of my clients who come to me ready to throw their computer out the window are using it…and I think that speaks volumes.
ActiveCampaign happens to be the platform that I use (at the time I am writing this blog, at least). I made the switch from MailChimp, opting to pay for something that I could still get for free over on MC, because I just really prefer the way everything is set up. The automation tree is very easy to follow, reporting is relatively robust (but not overwhelming) and it's popular enough to show up on most integrations (don't worry…we'll talk about those later! 😉).
Earlier this month, as I was researching these four platforms, I almost made a switch to a different option. There was one thing that ActiveCampaign didn't have and it was starting to become a problem for me…landing pages. For a while, I was still creating my landing pages on MailChimp and then using integration to copy new subscribers over to my AC account (that should give you a better idea of just how much I am not a fan of MailChimp) and then I started creating them as hidden pages on my website and embedding an ActiveCampaign form. Then…the most wonderful thing happened! ActiveCampaign sent me an email notifying me that they now have a beta version of landing pages! So far I am loving how they did these too and super grateful that I don't need to switch my platform anytime soon! Click here to try ActiveCampaign, free 14-day trial. **Update 09/29/2020** I have just learned that if you create a new account after Sept 1, 2020 then you must be at the Plus level to have access to Sites (what ActiveCampaign calls Landing Pages). That is around $49/mo and is, in my opinion, more than a new entrepreneur should be paying for email marketing and landing pages early on. I will, personally, continue to use this service since I was grandfathered into Sites, but I feel it's important to note that I would not pay that much for my email marketing at this point.
ConvertKit has always been a really solid option once your list grows beyond the free options available. In fact, a lot of my biz friends would switch to ConvertKit when they outgrew MailChimp. The email automations are simple, the landing pages look great and they have pretty templates too. The one negative I've experienced as I played around with ConvertKit doing my research is that the templates aren't super forgiving. What you see is kinda all you get so choose your template wisely.
During my research, I also learned that they have very recently added a "freemium" option. They also noticed that they were getting a lot of clients from MailChimp once they had too many subscribers to stay on MC's free plan. ConvertKit finally decided that rather than waiting for users to convert after outgrowing MailChimp, they would offer a free plan as well, up to 1,000 subscribers. You might remember that over on MC you get 2,000, but ConvertKit has included some functionality at the free level that you don't get over there. For example, on the free plan at ConvertKit, you can create (somewhat) custom domains for your opt-in links…which is pretty slick if you ask me! One major warning about the ConvertKit free plan, though. They have reserved email automations for the paid options only. Personally, I think this is a big mistake on their part. Without automation, you might as well be sending your emails from your Gmail account…well OK that's a bit of an exaggeration, but I'm super passionate about automation so I'm gonna say it anyway. I'm hoping that since this freemium plan is brand new they will continue to improve upon it and offer the automation at that level very soon. Click here to test drive ConvertKit, free for the first 1,000 subscribers.
MailerLite was the only of these four options that I hadn't ever heard of until the past few months. I was part of a group program and quite a few of the members were using it! I figured I should probably check it out, see what all of the fuss was about! I have to admit, I was quite impressed!
A huge plus of this platform is that their free offering is, from what I could tell, the most all-inclusive free plan of the bunch. I'm not a huge fan of the interface (it's just a little old school for my taste) but that is certainly not a reason to avoid this option. It's quite simple and easy-to-use overall. An extra bonus in MailerLite is the fact that within their forms, they include certain pop-ups for your website, including a banner at the top of the screen. While many site builders have their own options for that, not all do, so being able to do that through your email platform is a nice extra! Click here to test drive MailerLite, free for the first 1,000 subscribers.
Pinterest & Tailwind
I'd be willing to bet that you already have a Pinterest account. In fact, dollars to donuts, you probably found this blog post while you were going down a Pinterest rabbit hole. I'm so curious what you actually started out searching for when you ended up here!
I've found that a lot of business owners are a bit intimidated by Pinterest. They might use it for fun, etc. but the idea of learning a whole new platform to market their business can be too much.
I definitely understand that, and if I'm being totally honest I think for some industries, it might not be as necessary to jump into Pinterest as it is for others. You really need to do some market research first and find out if your ideal client is actually spending any time on there first!
Once you realize they are, though, I think you will understand why Pinterest has the potential to be the most powerful tool in your biz toolbelt!
Here are just a few of the reasons why:
Pinterest engagement grows over time. Think for a second about how much time you spend planning content. I don't mean creating programs and courses that actually make you money, I'm talking about your social media content. How much time do you spend finding or creating the most eye-catching picture for IG and drafting the perfect caption only to have it disappear in the over-saturated newsfeed within 24 hours (or less!)? That is one of the BEST things about Pinterest! It does the exact opposite! Over time, your Pin reach will grow and extend so far away from your personal sphere, in ways that social media just won't. #truth

---

People are, at least 10 times more likely to share your content. Ok, so I don't actually know the correct stat here…but how many times have you jumped up and down because someone actually shared your IG post to their stories or feed?! On Pinterest, that's such a commonplace occurrence, you barely notice! Except, of course, when you have someone randomly subscribe to your email list, or even purchase an evergreen product/service from you completely out of the blue. I always jump up and down when that happens! #celebrateeverywin It's just that on social media, you'd have to post something truly epic for someone to share it…especially for a stranger to share it. Reposting is just not that common unless the content creator is a major influencer. On Pinterest, that's literally the whole point of the platform so…

---

So easy to manage content and consistency on autopilot. So here's where I'm going to finally talk about Tailwind. Pinterest on its own is amazing. Pinterest + Tailwind is a one, two punch that can really send your content viral! Tailwind is so much more than a content scheduler. Most social media platforms (yes I know Pinterest isn't social media, but it feels a bit like social media) have apps that can schedule your content or even post it for you. #nobigdeal and Tailwind does that too. However, Tailwind takes it a step farther with Tribes. Tribes allow you to team up with other business owners with a similar niche to cross-post content. Essentially, when you are scheduling content for the next week (or month, or whatever frequency you batch your scheduling) you pop over to your Tribes feed(s). Rather than searching on Pinterest for a while scheduling out random pins, you have a feed of pins that are basically curated for what your audience will be interested in…and bonus you get to support other business owners in the process! My tribe is for female entrepreneurs in any niche so come join us and get your feet wet! PurposeFULL Business Female Entrepreneurs: Grow Your Following In return, they repin your content on their boards, boosting your reach in ways you've only dreamed of!! And did I mention this is free? Well, at least for the first 100 pins you schedule it's free. After that, you can take advantage of their truly generous referral program to help you continue to use the services for free!
Just like a Pinterest rabbit hole, I could go on and on for hours 🤣…but I'll leave it at that for now about Pinterest and Tailwind…for now.
Social Media Schedulers
While we're talking about content schedulers, let's take a minute to talk about social media scheduling apps.
There are a few great options out there and I've used pretty much all of them at one point in time but, as always, I will tell you what I'm using now and why I like it best!
I was using Planoly to schedule my Instagram posts up until very recently…but I am not really using any of these exclusively at the time I am writing this point.  I don't have quite enough experience with it to give Planoly a ringing endorsement. That being said, for as long as I was using it, it works great! The app interface is very simple and smooth. I had no problem figuring things out on my own right from the start and only once has it failed to auto-post when scheduled. When it failed to post, it did notify me so that I could post it manually.
The one thing that I did notice was that it was a bit hard to find was the hashtag sets. On the free plan, you don't have access to the auto-posting of your hashtags in the first comment (IG best practice for hashtags in 2020). The first time I auto-posted, I clicked on the confirmation notification on my phone so that I could go grab my hashtags and manually add them to the comments. It took me a few minutes to realize that on the app, you have to click the three-dot menu and scroll down a little to find your hashtags. I feel like they could make that more obvious, or even a direct link from your post confirmation. I do want to give credit to their desktop version, though. I find it's always easier to draft a thoughtful caption for my IG post on a real keyboard rather than my phone, and with Planoly, you can easily schedule your auto post from the desktop which makes for a streamlined batching process of scheduling out your IG content. Click here to give Planoly a test drive and see if it's the right choice for you.
I mentioned up above that before Planoly, I was using the PLANN app for my IG scheduling. I really like the PLANN app in general. It's not really anything that unique from the rest of the scheduler options, but it was the first one that I really took like time to learn, so for me, it was a bit of a revelation. In the app, you can see your previous posts and plan out your future image patterns in a simple drag and drop interface. I was also able to create multiple hashtag sets to make it easier for me to be consistent with my hashtag strategy which is definitely a game-changer. The only "low tech" aspect to this option is the fact that scheduling a post does not post on your behalf. You receive a notification at the scheduled time with a link to the content you intended to post at that time.
So now, the reason I switched. To be fair to PLANN, it seems that Instagram/Facebook asked to audit their back end systems which led to the glitches I, and many others, have been experiencing. You are continually prompted to reconnect your app to your business Facebook account which gets very annoying. Additionally, during this seemingly unending period of time that the audit is going on, we have lost the ability to see our previously posted content, which makes it that much more difficult to plan out the image patterns. They say that this will all be fixed when IG is done poking around, but we've been given no timeframe for that resolution and it's been going on long enough now that I didn't want to wait indefinitely anymore. It's also important to note that even prior to this audit, I never really felt like the desktop version and the mobile app was syncing properly and since it doesn't auto-post, that sync is vital. However, as always, click here to try before you buy.
Later (formerly Latergram), was the first app of its kind that I was aware of. Like all tech nerds, I created an account right away to look around but I was still so new to IG in general and didn't have much of a strategy at the time, so I never really used it properly. For this post, I've logged in again and I'm doing a little research to see what it's capable of and how it compares to the rest of the options I'm mentioning here. One thing I noticed right away is that Later seems to be the only one that allows you to schedule posts for IG, Pinterest, Twitter, and Facebook. If your business strategy includes all of those platforms, that it would be well worth your time to test drive Later. Anytime you can use one platform for multiple tasks in your business, it's worth giving a chance! Click here to try it out!
I know, we just talked about Tailwind! I have to mention it again, though because while it is great for Pinterest, they also do IG scheduling as well! I've used the free version of their Instagram scheduler and it works really well. It is capable of auto-posting so there is a true autopilot aspect that some platforms lack. They also allow you to create hashtag sets (complete with hashtag suggestions) and will auto-post them in the first comment. That's pretty slick. I'm actually considering switching back to Tailwind for IG since I love it so much for Pinterest. One less app to worry about. 🤷🏻‍♀️
They have also recently started offering a landing page they call smart.bio. Remember linktree and the like? This is the same thing. It allows you to use one link to give your followers multiple ways to connect with you. I definitely think that's cool, but I've heard conflicting philosophies on this in general. Some believe that it's better to give only one call-to-action (CTA) to your audience at a time to keep things simple. The idea here is that they only need one entry point into your community and you should point them to whatever you are currently promoting most. The jury is still out for my opinion on this topic, but I do see the logic in that argument and I have found that giving just one path forward can be quite effective. As with everything in business and biz tech, you should always try before you buy. Click here to test out the Tailwind Instagram scheduler, free for the first 31 posts.
Ever wonder how all those other biz owners make such awesome branded images for their social media?
If you are thinking you can't do that because you aren't a graphic designer…you are so wrong! Their secret is most likely Canva!
Canva is a drag and drop platform of graphic templates for just about everything you need for a small business (ie. Instagram content, Facebook posts/page covers/group covers, Email headers, Pinterest pins, even virtual backgrounds for your Zoom sessions when you want to look professional but your house is a mess, and a ton more!)
You can start from scratch if you are good at design, but if not, grab a pre-made template and get going! You can add your logo, images, branded font, etc. to just about any template you choose.
Canva has also recently added scheduling tools as well, so just like with Later, you have the opportunity here to consolidate some of your tasks onto one platform. Make sure you take the time to check it out!
Most of Canva is totally free too! You can access your account from your desktop and your phone so it's super easy to transfer your images where you need them.
I know that there are other options out there for this type of work, but I think you'll have a hard time finding something so user-friendly for a newbie at graphic design.
Click here to create your free account!
---
Whew!! That was a TON of information! You'll probably want to Pin this post so you can refer back to it later.
Do that by clicking this image ⬇
Have any questions about anything I shared here? Feel free to comment with your questions below!
Also, I happen to offer some great programs to help you get started with any and all of these parts of your business. In case you didn't grab it up above, here's that link again for my FREE Automate Your Biz Mini-Course!
Don't be intimidated by the tech parts of your business. You don't need to be a tech-wiz to do it yourself, you just might need a little help!
I can't wait to help you get all set up to grow and scale your business all while spending less time fighting with your computer and more time serving your clients!
---
Are you ready to take action and dive into creating an efficient back office for your business using this new entrepreneur tech?
Click here to grab my  FREE Automate Your Biz Mini-Course. Now available!